ASPIYAN.EU <> A GATEWAY TO THE CZECH UNIVERSITIES
ENROLLMENT, STUDY VISA, WORK/TRADE VISA, SUCCESSFUL STAYS IN THE CR/EU
Global educational services for you
ENROLLMENT, STUDY VISA, WORK VISA, TRADE VISA,

Enrollment, Admission at the University and Study Visa are together inseparable requirements for your successful study in the Czech Republic.
With immigration rules and policies subject to constant change, it's essential to get your visa application right the first time. It might be a subtle change in the forms to be submitted, the evidence to be provided or the procedure to follow. Whatever the reason, as an applicant, it's extremely unlikely you will be aware of those changes - something which is certain to prove costly in terms of both money and wasted time.
This is where our expertise can help. By offering accurate and competent enrollment and immigration advice, we can help you to identify any weaknesses in your application, answer your questions and assess your case. We have a range of services designed to help and ensure that your application is submitted error-free.


Studying in the Czech Republic - CR
We can help you with enrolment to any University and visa applications for entry clearance from outside of the CR/EU and extension applications from within the CR/EU. If you need any assistance with finding the most suitable study programme we will be more than happy to help you as well.

You can apply for a long stay student visa as a student if you are 18 years old or older. Uder 18 you must have a written consent from your parents if you want to come and study in the CR.
You cannot switch and apply for a student visa if you are already in the CR on a tourist visa. However, from a long stay student visa you can switch to a long-term residence permit while you are in the CR as a student.
If you want to apply for a student visa for the first time, you must apply from (i) the country you have been residing in or (ii) country of your origin, you are citizen of via Czech Embassy.
---
Working in the Czech Republic - CR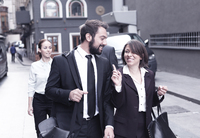 A non-EU foreigner may work in the CR with a valid employee card. The Czech emloyee card is a gateway to EU working market.
To be able to apply for the employee card you need to find yourself an employer and a job position or we can arrange it for you.
The application for the employee card must be submitted at the Ministry of Interior of the Czech Republic - in the Department of Immigration and Asylum Policy via Czech Embassy in the country of your origin.
---
Doing business in the Czech Republic - CR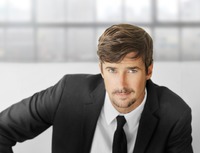 A Non-European citizen you may start doing business in the CR as a sole entrepreneur or by establishing a company.
Starting a business in the CR will also help you to obtain a long stay visa or a long term residence permit and finally you may qualify for the citizenship.
We will guide you to get a business license, establish a company, register in the Czech social security system, public health system, revenue office etc.
Necessary documents for the Visa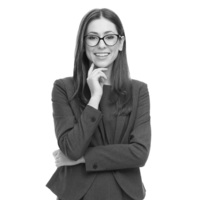 You will have to submit in most cases these documents:
A travel document;


2 photographs;

A completed application form;

A document confirming the purpose of stay in the territory of the Czech
Republic (confirmation from your school, contract with your employer, or contract of an intent of your future employer to hire you);
A proof of your financial means for your stay or proof of your income;

A document confirming the availability of accommodation for the period of
stay in the territory of the Czech Republic;


An excerpt from the Penal register ("criminal record", "criminal history background"), superlegalized of with Appostile;


In some cases legalized and super-legalized copy of your diploma or secondary school leaving certificate including transcripts. These documents will have to be validated ("nostrifikace");


Travel medical insurance.
All of the above documents that are not in Czech languague must be translated in Czech by the Czech translator appointed by the Czech court.
We are at your disposal to help you with the preparation of all these documents and its translations.